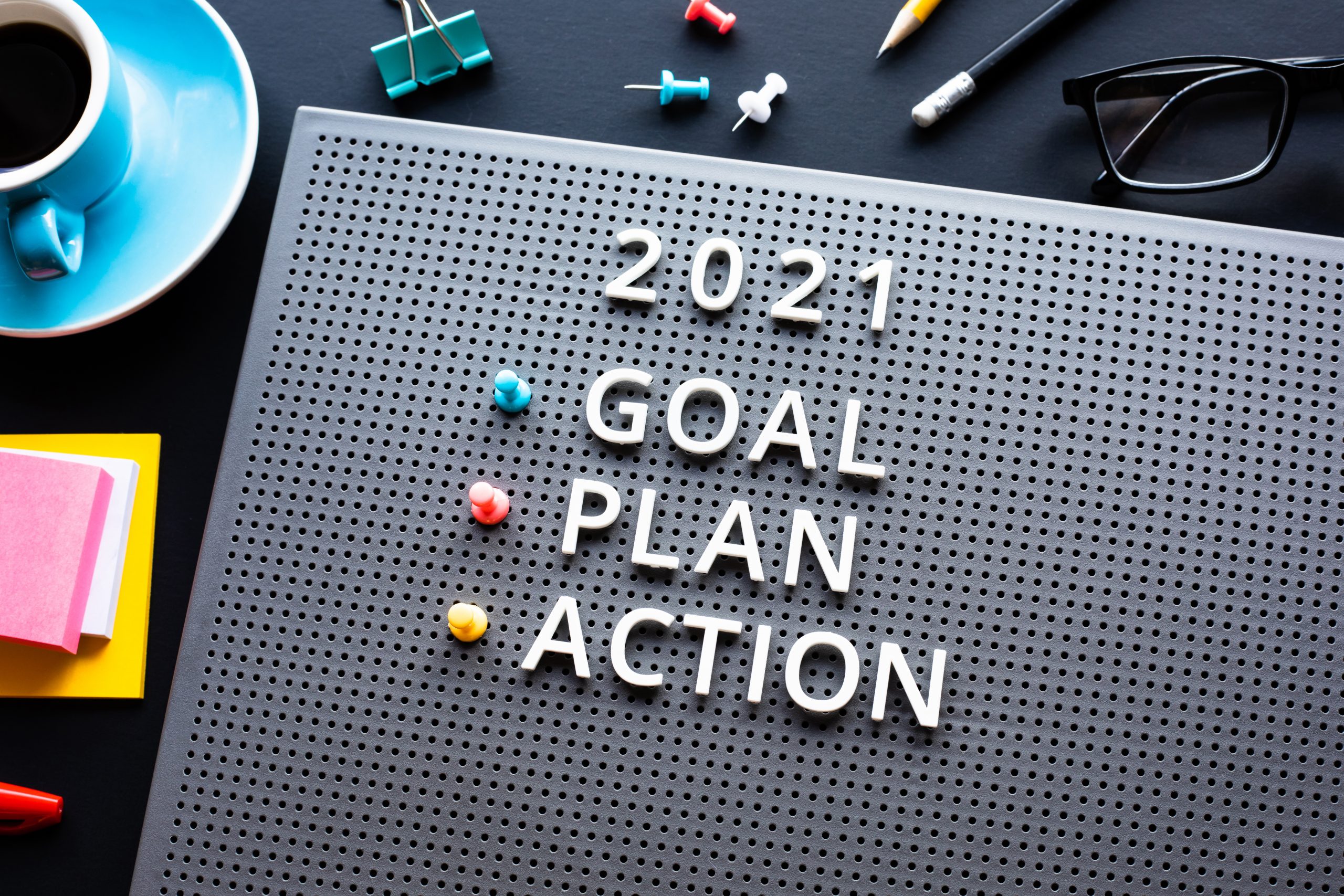 Few things can bring a bigger sense of renewal than making a list of resolutions to the new year. Even if we think we won't be able to fulfill all of them, there is something special about taking the time to think about what we want to be or milestones we'd like to reach, especially after a challenging year like 2020 was. And more than just improving personal habits, a resolution list that points to a clear and concrete direction can also benefit teams, clients, departments, and even an entire industrial plant. 
In the manufacturing sector, the importance of digitalization has been evident, even before all the disruption brought by Covid-19 and the need to quickly adapt to new challenges. According to a research done by Deloitte, in the United States, "86 percent of manufacturers believe that smart factories will be the main driver of competition by 2025. Furthermore, 83 percent believe that smart factories will transform the way products are made." 
Factory leaders have a broad range of opportunities to choose from, and sometimes it can be hard to decide which technology or trend to prioritize. So here are five suggestions for any industrial company that wants to advance towards smart manufacturing, increase productivity and reduce costs, and, especially, scale digital application to plant level. 
1. Identify a business case 
If your company is taking the first steps towards digitalization, this is the most important resolution, as it will have a direct impact on whether your project will scale or if it will be just another Proof-of-Concept (PoC). 
In data analytics, success relies on asking the right questions about the business, the stakeholders and the KPIs. A good start is understanding what pain points and target KPIs affect your business. Do you need to tackle micro stoppages in the production line? Or is it more important to reduce downtime with predictive maintenance? Maybe your company would like to use AI to improve production quality? If you are in need of some inspiration, visit our use case page and take a look at all the possibilities that process data can offer. 
2. Embrace data exploration 
Chances are that you already collect data from your processes and machines. Being able to explore data is the natural start towards creating value from it. But more than that, data exploration should actually be embraced as a permanent activity, and teams encouraged to make time for it. The more time spent taking a deep dive in data, the more interesting discoveries will be made.  
But that will only happen if people don't get bored by the process. I have never met anyone that got excited about looking through thousands of spreadsheet lines in search of patterns or atypical events. So, in 2021, say goodbye to spreadsheets and choose a software that enables users to quickly go from wanting to analyze new data, for example from an anomaly in production, to actual data exploration. Learn how MultiViz helps you with that. 
3. Understand your machines' vibe  
Analyzing vibration data is a crucial resource for companies that want to perform predictive maintenance and reduce costs with unplanned stops and breakdowns. But the increase in production demand and availability of low-cost sensors has resulted in more data constantly waiting to be analyzed. Adding to the equation is the limited availability of vibration experts, which leads to companies not always having the resources to properly monitor their assets.  
Adopting a Machine Learning approach to the traditional vibration analysis incorporates expert feedback to unsupervised monitoring and makes the work of maintenance managers easier by indicating which assets need closer inspection. By analyzing machine vibration, it is also possible to observe new operating modes, track the speed of rotating elements and detect the level of use of assets.  
4. Create a knowledge database  
It is not an exaggeration that knowledge is one of the most valuable assets a company has, as technical knowledge cannot be just directly bought off a shelf. Your process data is waiting to tell you an interesting story, but it will be an incomplete one without an experienced professional viewing, contextualizing, and then transforming it into knowledge. And while this sounds like a long, complex, and slow process, it does not need to be like that. 
It is important to have a solution that allows you to instantly connect, clean and prepare the data so you can use your time to do what really matters: understand what happened and why it happened. The combination of events' summaries, sensor data, and experts' remarks in a contextualized way becomes valuable knowledge that can be either shared via reports or centrally saved for easy and quick consultation. 
5. Embrace AI in the production line 
Among all digitalization trends, Artificial Intelligence is certainly one of the hottest ones. According to Deloitte's State of AI in the Enterprise, 3rd Edition, 73% of companies that are AI adopters believe it is "very" or "critically" important to their business today. Process efficiency is recognized as the main benefit that can be achieved with AI.  
When applied to the shop floor, the results are impressive. Viking Analytics developed an AI operator for metal foundries, in partnership with pour-tech AB, that automatically learns and makes adjustments to each metal pour, improving quality and reducing overpours. At the foundry where the solution was first implemented, gains of 0.10€ per pour have been registered.  
The right partner can help you tick off all the resolutions in your list. At Viking Analytics, we are here to help your organization succeed getting insights and value out of data. Whether you want to explore data, perform root cause analysis, or manage machine learning models, we have the right tools and expertise to help you.