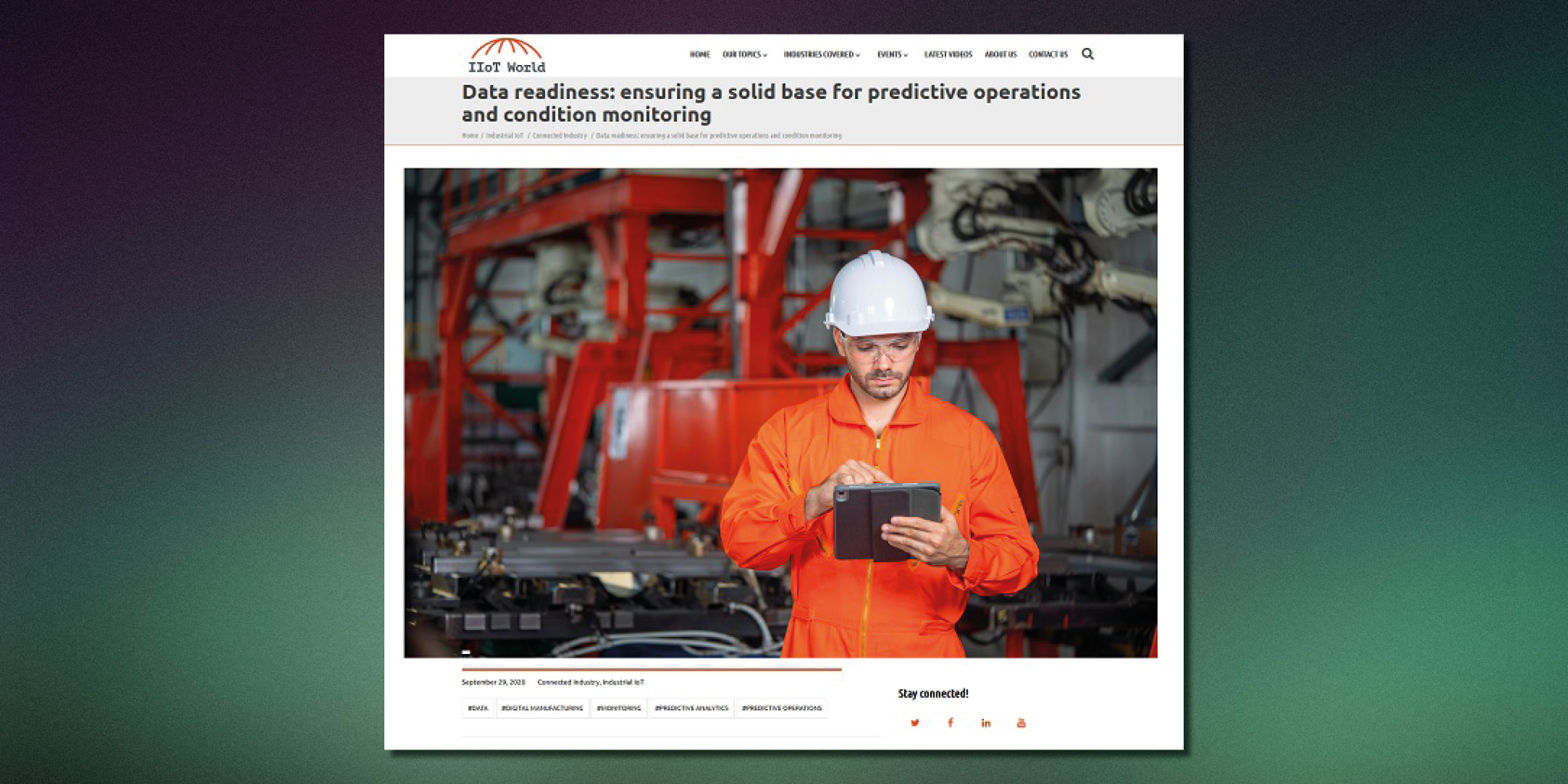 Digital manufacturing is forecasted to bring out massive changes to the industrial world. Today, regardless of the maturity level of digitization projects in each company, the main motivation is staying competitive, boosting revenues, and enhancing profits, while reducing costs and being agile. There are several ways through which an industry can engage in Industry 4.0, but processes and operations areas are relying more and more on sensor data to improve plant performance.
However, one of the main questions that arise when starting a predictive operations or condition monitoring project is whether the data collected from machines will actually show something valuable. While there is a clear understanding about the implementation and operation of infrastructure for data collection, there does not seem to be an equally common understanding that the available data also needs to allow the application of predictive methods to produce the expected results. This state is called data readiness.
Although there is no general answer when your data will be ready for analytics applications, there are a number of necessary criteria which need to be met, with the most prominent ones being information content, structure, correct handling of imperfections and documentation.
This assessment is normally done through a data readiness report, in which a data scientist either as a one-time activity evaluates these criteria or integrates it as a first, automatic step into an analytics pipeline. As many organizations do not have a data science team, it becomes essential to select partners for digitization projects that have the capacity to support domain experts in assessing the conditions of the available data.
Continue reading the article written by our data scientist Fredrik Wartenberg in IioT World.